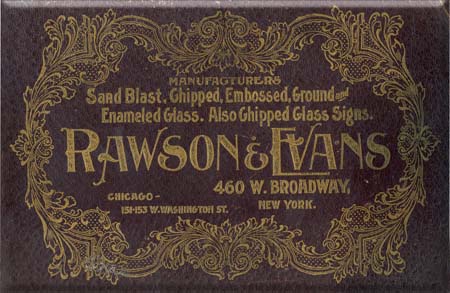 The image above is from the front cover of Rawson and Evans rare 1896 catalog. Evidence suggests the company was started in the 1880s and the company continued at least until the 1920s. Considering the number of years they were in operation, it is surprising how little is known of the company.
According to the catalog, Rawson and Evans specialized in sand blasted, chipped and decorative glass, along with chipped glass signs. Rawson & Evans registered several patents over the years
Corner Signs
As you can see in the photos above and below, Rawson and Evans was equipped to handle large projects—all quite decorative and elaborate. George Bayless is generally credited with the flourish designs on most Rawson & Evans pieces.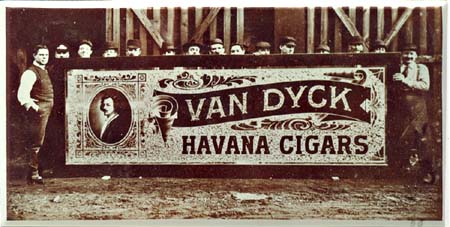 Most of the photos included in this section come from a photo album currently owned by Pat Mackle in Los Angeles. Rick Glawson took the photos and I luckily managed to end up with a nice set.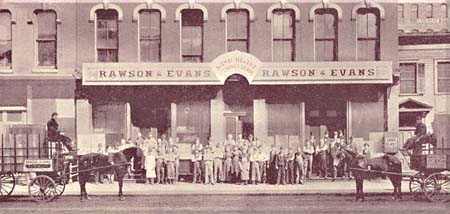 Historical Factory & Showroom Photos : 1896 catalog
Story and pages by Mike Jackson – Jackson Hole, WY